Content
Text
THT Direct is our free helpline where trained advisers provide emotional support to people worried about their sexual health or those who have concerns about living with HIV. 
The need to keep HIV a secret – often because of other people's ignorance – is fuelling depression and anxiety. It's making some people isolated, and even driving them to suicide.
As one of our clients said: 'I was diagnosed as HIV positive in November 2016. I was rocked to my core, feeling utterly terrified, dirty, shamed, guilty and thrust into turmoil and depression. I sought and found help at Terrence Higgins Trust with many phone calls, umpteen emails and then some counselling.'
The helpline receives no public funding whatsoever and solely relies on donations from supporters. 
Every call to THT Direct is life-changing. Will you give £15.92 to answer 1 call for help?
Text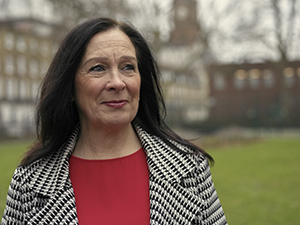 'All our staff and volunteers undergo a long and in-depth training process. It's a great feeling when you know that during a single call, you've provided all the information the caller was looking for and you've cleared up their uncertainties and provided reassurance. 
Often though, we'll have to signpost callers to more specific information like legal advice, workers unions or counselling services.' - Sue Riley, Terrence Higgins Trust 
Text
We're there at the end of the phone, as well as to answer letters or emails, providing people experiencing the very worst anxiety, fear or depression with all the reassuring information they need to come through the other side. We're there to give them the facts and what they need to fight ignorance around them.
We help people access services local to them across the UK, whether provided by us or someone else. Calls can vary from 10 to 30 minutes, depending on the complexity of the query, because people who require legal advice, for example, may need longer and require follow-up calls.
Text
'We deal with lots of people that have had a very recent sexual health risk and are worried they've put themselves at risk of HIV. We go through their options and decide on a conclusion as to what the next steps should be – be it PEP (post-exposure prophylaxis for HIV) or an HIV test.
'We also support people living with HIV and in cases where it has been a recent diagnosis, talking to them about how they're feeling and what their diagnosis means moving forward.' - Zara, THT Direct 
The helpline is one of the many ways we are fighting ignorance and ensuring we achieve our aim of ending HIV transmissions by 2030. Although the prognosis may be very different now for people with HIV compared to the 1980s, an HIV diagnosis can still be a deeply traumatic experience. It is vital that we able to keep on providing this service, but we can't do this without the help of our supporters. 
Text
Need to talk? THT Direct is open from 10am to 8pm Monday to Friday.
Our phone number is 0808 802 1221.
THT Direct is free to call from all UK landlines and most major mobile networks. It won't appear on your telephone bill.
Your donation will go where the need is greatest.