Content
Text
The reality is we've all got to take action if we're to continue slowing the spread of coronavirus (COVID-19) and ease the massive additional burden on our NHS. Yes, that means social distancing and cutting out any non-essential journeys – but it also means not hooking up for sex with anyone outside of your immediate household.
This message isn't about shaming anyone but a light-hearted way to help play our part in slowing the spread of coronavirus. If you're finding it hard not to hook-up, please contact THT Direct for support.
We're unashamedly sex positive so this is a weird message for us to be giving out, but it's our only option. And it's not all bad news because there are loads of love in lockdown solo alternatives to hooking-up for sex, as well as ways to get together with partners using technology and a bit of imagination.
Remember this isn't about your sexual health, this is about protecting your general health and the health of those around you. And, importantly, it isn't forever.
So play your part. Stay home, stay safe and enjoy yourself – but No Hook-Ups.
Quote text

During these scary times, everyone needs to play their part.
Author thumbnail
Image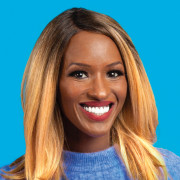 Text
Our Medical Director Dr Michael Brady says: 'Reducing body contact and having less sex really will make a big impact on reducing the onward transmission of the coronavirus.
'I never thought I'd say this but the reality is that, for the time being, you are your safest sexual partner. It's time to stay at home, stop close contact with people outside our household and to be creative about how we manage our sex lives.'
Sexual health nurse Sarah Mulindwa says: 'So what better time to explore your sexual desires and pleasures alone than when the Government has confined you to the four walls of your room. Female masturbation doesn't only give women the power to control our sexual needs, but it also sends a clear message out to society that it's OK for women to pleasure ourselves without the assistance of men – it's empowering!
'During these uncertain scary times, everyone needs to play their part in ensuring we lessen the chances of coronavirus spreading and the best way to do that is by staying at home.'
Help us spread the message
Text
Share our #NoHookUps message on social media.
Download our new No Hook-Ups banners below and tag @thtorguk
You and your hand tonight
Text
Wank. Fap. Toss. Whatever you call it, it's time to do it! Because there are loads of great alternatives to sex with a partner, depending on how creative you want to be.
The good news is that there's no risk of contracting coronavirus through wanking. There's also plenty of evidence to show that masturbating is a great way to relax, ease stress and reduce anxiety for men and women. 
If you are using sex toys, make sure you wash them for at least 20 seconds with warm soapy water before and after.
Phone sex has been around for decades but increasing numbers of us are now dialling for pleasure. It might feel a little awkward at first so if you're new to it give yourself some time to find out what works best for you.
If you're swapping photos and videos, never be pressured into doing something that makes you feel uncomfortable. Keep in mind not to share images that might identify you, such as your face.
Text
If you are going to hook up, it's important to minimise risks. That includes neither of you have any symptoms of COVID-19 (although it's worth noting that many people with the virus don't have any symptoms). We would also advise limiting hooking up to one partner while social distancing remains in place to minimise any potential spread.
If not hooking up is affecting you or your mental health in any way, please contact THT Direct for free and in confidence for help. We want to ensure you have the support and information you need.
Any questions?
Text
If you have any questions about your sexual health or HIV, including in relation to COVID-19, we're here for you. You can contact THT Direct on 0808 802 1221.