Content
Quote text

I am delighted to be the ambassador for The Supper Club, an amazing and unique charity event which has raised an incredible £1.16 million since in first began in 2001.
Author thumbnail
Image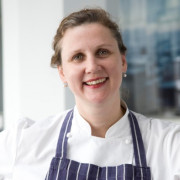 Shaun Whatling, Executive Chef, Collins Room
Text
'We're so pleased to be taking part in this year's Terrence Higgins Trust Supper Club, not only as we are delighted to support such a wonderful cause but with the recent launch of our Collins Room we're excited to introduce our new restaurant and very much hope you enjoy it and hope this helps to raise funds!'
Martha Ortiz, Ella Canta
Text
The Ella Canta team and I are delighted to support the Terrence Higgins Trust and the wonderful work that they do in the fight against HIV and their support of people living with it. I hope you have a fantastic evening!
Christian Turner, Executive Head Chef, The Colony Grill Room
Text
We have participated in this fantastic annual event since the restaurant opened and anticipate our yearly involvement with great delight.
José Pizarro, Pizarro
Text
'Over the last 35 years, Terrence Higgins Trust has done outstanding and invaluable work to support people living with HIV and I believe that they are one of the most important charities we have. I'm humbled to be able to support them and to make a difference in whatever way I can.'
James Durrant, Executive Chef, The Game Bird @ The Stafford Hotel
Text
'We are delighted to be supporting the Terrence Higgins Trust Supper Club once again. The Supper Club is a great way to raise both awareness and much needed funds for a hugely important cause. We hope all diners truly enjoy their experience at The Game Bird.'
Daniel Kent, Head Chef, Wiltons
Text
'We are so happy to be supporting Terrence Higgins Trust once again. The issues of HIV they tackle are ones that should never be brushed away and the support that they give young people is invaluable and goes someway to helping fight this awful disease. With your contributions tonight Terrence Higgins Trust will be able to spread the word and raise awareness for young people to help stop the spread of HIV.'
Hideki Hiwatashi, Chef, Sake no Hana
Text
'We're so pleased to be taking part in The Supper Club to support Terrence Higgins Trust. Our staff is aware of how much the charity impacts on the lives and education of many people, and the cause is really important to us. We hope the evening is enjoyed by everybody!'
Tong Chee Hwee, Chef, Yauatcha Soho and Hakkasan Hanway Place
Text
'We're extremely passionate about being involved with charity initiatives such as The Supper Club at Hakkasan. We're delighted to support such a meaningful charity such as Terrence Higgins Trust, knowing it will have an impact on many people's lives.'
Stefano Tuconi, Head Chef at Franco's
Text
'We are thrilled to be supporting Terrence Higgins Trust once again. Their determination to end transmission of HIV in the UK is demonstrated by the amount of selfless work and efforts made by the charity every day. We very much look forward to being part of The Supper Club and to another successful year.'
Richard Corrigan, Corrigan's
Text
I'm delighted to be taking part in the Supper Club again this year – The Terence Higgins Trust does great things for a wonderful cause and we are honoured to be hosting a table at Corrigan's Mayfair. 
Luca
Text
We are thrilled to be a part of this Supper Club, celebrating and supporting the great work of the Terrence Higgins Trust. I'm proud to be doing what I love to do, in hopes of helping others to keep doing what they love.
Magpie
Text
We're delighted to be supporting The Supper Club this year. Terrence Higgins Trust is a charity whose contribution to the well-being of those who need it the most is impossible to overestimate, and to be able to contribute in this way is a great honour.
Francesco Mazzei, Chef Patron, Sartoria
Text
Myself and the team are very excited to take part in this amazing project and I hope the dinners vising Sartoria enjoy the special menu and wines.
Zuaya
Text
We are delighted to be supporting Terrence Higgins Trust and taking part in our first Supper Club, all for a superb cause - we're all proud to be behind this charity. We look forward to welcoming this year's diners to Zuaya!
Rainer Becker, Co-founder, Zuma
Text
The team at Zuma and I feel honoured to be asked to take part in such a worthy cause for Terrence Higgins Trust. We hope that our small contribution can help to make a big difference and encourage others to do the same.