Content
Text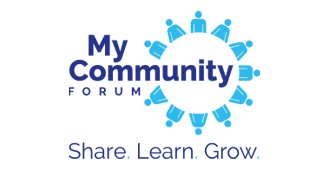 My Community Forum is a space to share our worries and concerns as well as celebrate our successes. Join now to read the wealth of information that members have contributed about events, opportunities and current issues.
Our members have a varied experience and expertise in navigating our journeys of living with HIV. You're sure to receive a warm welcome and answers to any questions you have.
Moderated by a team of trained volunteers based throughout the UK, My Community Forum offers many discussions on various topics and the opportunity to chat using the live chat function where our volunteers connect daily.
My Community Forum succeeded our myHIV forum in 2020 after nearly 10 years of operation. The information held in the old forum is being stored as part of an archiving project, which you can be involved with to ensure that it's properly preserved. Contact [email protected] for further information on this project or if you have any questions.
What forum members have to say
Text
'I think everyone here is really nice and I will be talking to them from now on, gives me reassurances and hope' – September 2021.
'I was recently diagnosed and it felt as though my world had fallen apart. Finding this website and all the information it provides was a real lifesaver' – October 2021.
'The support I have got from some amazing people who either visit or man this space has allowed me to start rebuilding. That's all I've felt since I've been here is safe and supported tbh' – October 2021.