Content
Text
Most of our trustees are elected by our members with the remainder invited to join the board because of their specialist knowledge. The trustees are unpaid and can serve up to three terms of three years each.
Jonathan McShane
Text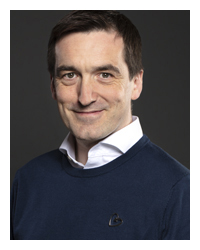 Chair
Trustee since December 2016
Jonathan has a wealth of experience in public health at a local and national level. He was Cabinet Member for Health, Social Care and Devolution in the London Borough of Hackney, Chair of Hackney's Health and Wellbeing Board and represented the Local Government Association on public health issues for many years. 
He currently chairs a number of national public health committees and advises NHS organisations and councils on all aspects of health and social care. He is also a  trustee at Action on Smoking and Health, and Shoreditch Town Hall Trust
Dr Bilal Ali
Text
Trustee since November 2015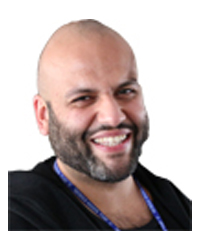 Bilal has volunteered with Terrence Higgins Trust in Brighton over the last four years. He has been involved in a variety of roles including group facilitator, health promotion in the community and regular fundraising events. He was the first volunteer to be trained in point of care HIV testing, which he undertook in community settings. He has been hugely impressed with the work that Terrence Higgins Trust does in Brighton, particularly its community engagement.
Bilal has worked as a doctor in the NHS for 12 years, and has been a general practitioner for seven years. He also works in medical education and is involved with training new GPs and appraising doctors.
He has lived in Brighton and Hove for 12 years. He thoroughly loves living by the sea, and has sung in a Brighton gospel choir for 11 years, something he loves being involved in.
He is honoured to have been chosen as a trustee.
Dr Carla Barrett
Text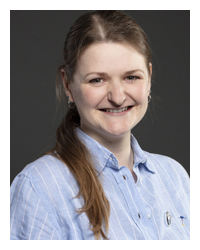 Trustee since December 2021
Dr Carla Barrett is Head of Research and Impact at Royal Mencap Society. She is an experienced research and evaluation specialist, and her research interests include disability, sexuality and gender. Carla previously sat on the Board for Brighton and Hove LGBT Switchboard. She brings to the Board a wealth of experience in using monitoring, evaluation and research to inform strategic planning and delivery, policy influencing, campaigning and fundraising.
 
Carla is passionate about improving sexual health and supporting Terrence Higgins Trust's work towards a world where people with HIV live healthy lives free from discrimination. As a disabled woman she is also passionate about ensuring this work is inclusive of disabled and neurodivergent people. She hopes to support this through her personal perspective and professional experience of working with different communities and using participatory approaches.
Antonia Belcher OBE
Text
Trustee since November 2018
Antonia is the founding Partner of MHBC, an independent building consultancy established in early 2007, and has 40 plus years' experience in the construction and property industries. She transitioned in 2000 in a very male-dominated working environment, where there was no history or visible LGBT influences to draw on.
Recognised five years running as one of the OUTstanding/Financial Times Top 100 LGBT Business Executives, in 2014, 2015 and 2016, she was also recognised in 2016 as one of the City's most inspiring women in the City A.M. Power 100 Women List.
HIV a growing issue in the trans community, particularly amongst trans women, and the fight and struggle for some to survive (and be the true person they know themselves to be) often leads them to greater risk and exposure to the virus.
She feels the time has come for senior people in the trans spectrum to be visible. She hopes to bring her personal trans background and her business and professional experience and knowledge to Terrence Higgins Trust, and to help ensure that the charity's trustees are reflective of its service users.
Asher Craig
Text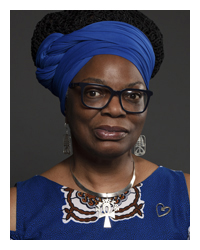 Trustee since December 2021
Asher is a councillor in Bristol and the city's Deputy Mayor with responsibility for Children's Services, Education and Equalities. Previously, her cabinet responsibilities were for Public Health and Neighbourhoods. She has led award-winning work on the issues of structural and systemic racial disparities and inequalities in the city as part of Bristol One City.
She is a national thought leader on public health and crime prevention, and serves as a member of the Safer and Stronger Communities Board of the Local Government Association.
Alongside her trustee role at Terrence Higgins Trust, she is a trustee of ASDAN – an education charity – and The Friends of Fairfield House. She has previously been a school governor, trustee of the Quarter Community Foundation and Chairperson of the Black Development Agency.
Asher hosted the HIV Commission when it went to Bristol, has spoken at Terrence Higgins Trust events to mark National HIV Testing Week and helped found – and continues to support – Bristol Fast Tract Cities.
Adam Crampsie
Text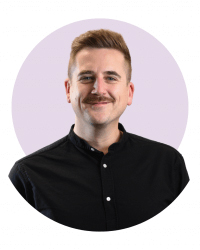 Trustee since December 2021
Adam is Chief Executive of the mental health NHS provider Everyturn, a position he has held since December 2020. He is a mental health clinician by background and his experience spans the public, private, and charity sectors. 
In addition to being a trustee of Terrence Higgins Trust, Adam also serves as a Non-Executive Director at Gateshead Health NHS Foundation Trust, chairs the ICS-wide VCSE Partnership Programme Mental Health sub-group, is the VCSE Mental Health lead for the North East and North Cumbria Integrated Care Board (ICB) and sits on the ICB's mental health, learning disabilities & autism (MHLDA) executive sub-committee.
Dr Claire Dewsnap
Text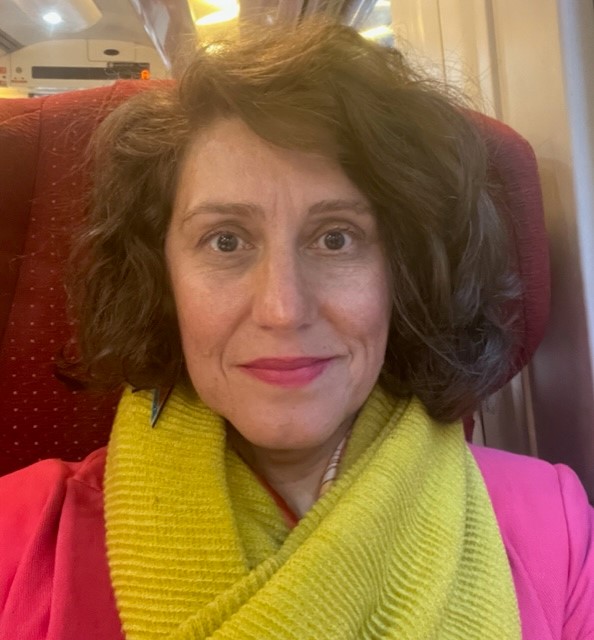 Trustee since July 2023
Dr Claire Dewsnap is a Consultant Physician in Genitourinary Medicine at Sheffield Teaching Hospital NHS Foundation Trust as well as President and conference and communication chair of the British Association for HIV and Sexual Health (BASHH).
Claire has delivered in a number of leadership roles within the NHS including clinical lead across two departments and lead for quality improvement across Outpatient services. Claire has an interest in education and had a number of roles including Dip GUM examiner and Honorary Senior Lecturer at Sheffield University. Claire's research interests include management of bacterial STIs and online testing, while her organisational areas of interest include change implementation, quality and service improvement, and teaching and training. She has led, and been involved in, numerous quality improvement and change implementation projects within the field, both strategically and operationally.
As BASHH President, Claire has represented at national and international mpox events over the last 12 months and has spoken at numerous conferences on HIV and sexual health.
Melanie Knight
Text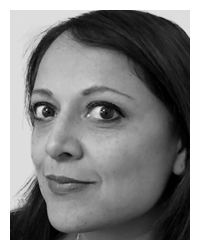 Trustee since July 2023
Melanie Knight is a Partner with KPMG and leads corporate services transformation work across the public sector. She is also the LGBTQ+ Ally Lead for KPMG UK.
Melanie graduated in Economics and French from Leeds University and qualified as a management accountant (CGMA) with Arthur Andersen in 2001. She has worked with a range of clients across public, private and charitable sectors to help them achieve their business outcomes.
After supporting close friends who had been diagnosed with HIV, she was shocked at how isolated they felt. Unable to tell their family and networks, they all went to one place for support – Terrence Higgins Trust. In response to this, Melanie started volunteering for our charity in 2009 and has performed a number of roles from being on the Audit Committee through to fundraising. She has seen first-hand what the charity does to support those living with and impacted by HIV, and is passionate about ending stigma.
She is honoured to have the opportunity to be a Trustee and is keen to bring her professional experience to this cause close to her heart.
Gordon Mundie
Text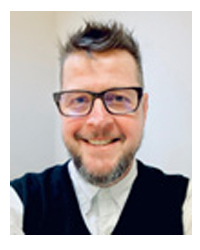 Trustee since May 2018
Gordon is a former employee who has worked and volunteered for Terrence Higgins Trust for over 15 years.
He wanted to do something about HIV and how it was affecting him and his friends since the early 1990s. He started doing scene-based outreach in 1995 and completed his HIV Buddy Training later that year. After receiving his own HIV diagnosis in 2004, he accessed services to help people who were coming to terms with their own recent diagnosis, including a Terrence Higgins Trust Newly Diagnosed Group.
Today, he works for ViiV healthcare in the Positive Action team that supports community-led efforts to address HIV and AIDS, promote sexual health and wellbeing and advance social and economic justice for men who have sex with men and transgender people. He is an experienced public speaker for Mind, the mental health charity, and the Positive Voices Programme at Terrence Higgins Trust, and mentors people living with HIV on the Work Positive programme.
He is a passionate campaigner and activist for the rights of people living with HIV, men who have sex with men, and trans people. Through sharing his personal perspective on what it's like to live with HIV, he hopes to encourage a better understanding of how stigma and discrimination impact the lives of those affected by the virus.
Abayomi Olusunle
Text
Trustee since December 2021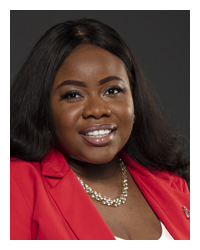 Abayomi Olusunle holds an MSc. in Psychology from Nottingham Trent University (NTU) with a background in digital communications spanning more than six years. She is the founder of The Yommie, a thriving online community focused on empowering individuals to build authentic lives they are active participants in.
In the past, her professional communications and marketing expertise has led her to work with various brands, stakeholders, outreach schemes and community organisations. These include the Global Shapers, NTU and Black Minds Matter UK, to mention a few.
Abayomi is committed to championing health equality, psychosocial wellbeing and demystifying HIV and mental health conditions, especially within BIPOC communities both in the UK and globally. She aspires to leverage on her digital and communications experience to create awareness, reduce stigma, build significant impact, and create knowledge on issues affecting various social groups. She hopes to bridge the information gap in younger generations and BIPOC communities with regards to HIV and support Terrence Higgins Trust towards turning its vision and strategy into reality.
Ben Roberts
Text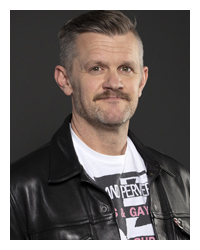 Trustee since November 2018
Ben was diagnosed with HIV in 2012 and benefited greatly from the services, resources and people of Terrence Higgins Trust and the NHS. This motivated him to be open about his status, to be a positive, visible role model, and to use his HIV status as a force for good.
He brings to Terrence Higgins Trust 20 years of business knowledge and experience: in a senior role in a commercial environment; growing a profitable small business in the cultural sector; and most recently in the public and charity sectors. He has always led on positive business reform, building successful strategies based on a clearly articulated sense of purpose and prudent financial management.
He is the Chief Executive for the British Film Institute (BFI), which has adapted to continued funding challenges by strengthening commercial thinking, cultivating new sponsors, building strategic national partnerships, clarifying the purpose of the organisation, and communicating a better story to government, funders and audiences.
He looks after the UK's largest public film fund (over £30m of National Lottery funding a year) and is a visible senior industry figure and spokesperson. He represents the BFI internationally, and speaks frequently at industry events and in national and international press. He is keen to connect Terrence Higgins Trust to the creative industries' talent, resources, technology and audience platforms.
William Roberts
Text
Trustee since 2014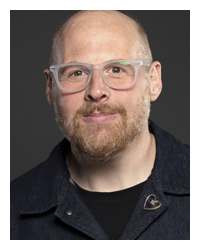 William is an experienced Health and Social Care Leader with a clinical background. As a trained nurse, he has worked in both hospital and community services, and was a Nurse Specialist in Tuberculosis and HIV.
 
William's first management role was running a clinical network and he held a variety of commissioning and senior leadership roles in the NHS, including roles in Public Health, Strategy, Corporate Affairs and Planning.
For a number of years, William was a visiting lecturer at City University. He was previously Director for Strategy and Planning at Camden CCG and worked as a National Lead in the New Care Models programme at NHS England. He is currently Head of Health and Social Care at the Innovation Unit.
Randeep Sidhu
Text
Trustee since November 2015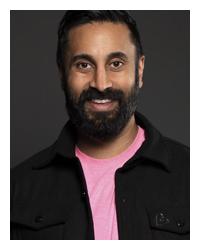 Randeep first became involved with Terrence Higgins Trust in 2000 when fundraising as a student in Cambridge. After graduating with a biology degree, he joined the team setting up Teach First, a charity that reduces educational inequality. This led to a few years of teaching science and PSHE (or sex education) in 'challenging' London secondary schools.
For the last 10 years, Randeep has specialised in technology and innovation, developing products for both large corporations and smaller tech start-ups. 
Randeep has many loved ones from both the LGBT and BME communities affected by HIV, and has seen the effects of stigmatisation first hand. He hopes to use his digital and communications experience to improve access to information and promote a better understanding of issues facing different communities.
Alexander Walsh
Text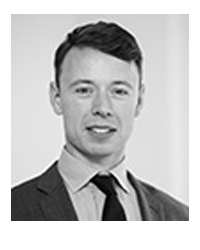 Trustee since December 2019
Alexander Walsh is a partner of TowerBrook, the UK-US headquartered private equity firm. He has worked in private equity for 15 years, during which time he has sat on the board of a broad number of businesses across both industries and countries.
He holds master's degrees from University of St Andrews, has been a long supporter of Terrence Higgins Trust and was previously a member of the advisory board.