Content
Text
World AIDS Day is the most important time of year for us, and in 2018 we've been busier than ever as we strive to get Zero HIV: zero new HIV transmissions and zero stigma for people living with HIV.
We held events all over the UK and worked with national media to get the message out about Zero HIV, from planting a tree with the Mayor of London to supplying red ribbons to the judges and finalists on The X-Factor.
One of the highlights of the day itself was a special performance of The Inheritance at the Noël Coward Theatre, raising awareness and money for our work. 
The play, by Matthew Lopez, is an emotional and hilarious look at what it's like to be a young gay man in New York a generation after the peak of the AIDS crisis.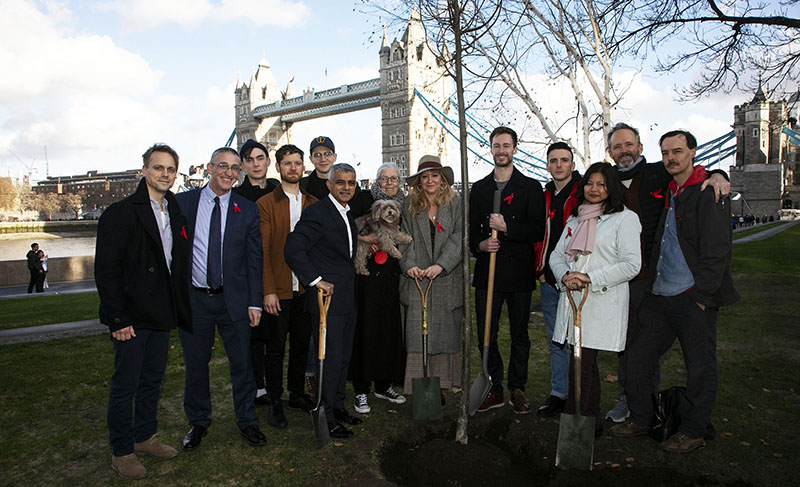 Guests on the day included Stephen Fry, Stephen K. Amos, Zoë Wanamaker, Paris Lees and our Chief Executive, Ian Green.
Ian said: 'The Inheritance is a truly beautiful piece of theatre and there wasn't a dry eye in the house.
'World AIDS Day is always a special and emotional day as we wear our red ribbons in remembrance of all the lives lost far too soon since the start of the HIV epidemic. But seeing The Inheritance made it even more special. 
'This important play not only reminds us of how far we've come in the fight against HIV, but also how much more there still is to do.'
Elsewhere, we went down a storm on social media with our video starring a range of activists who shared their experiences living with HIV. The video was seen over 75,000 times on Twitter.
We also had a large amount of press coverage relating to World AIDS Day. We were proud to support Lloyd Russell-Moyle MP, who revealed his HIV status in Parliament. Other coverage included our survey on fear and HIV stigma, and an Editor's Letter in Gay Times written by Ian Green.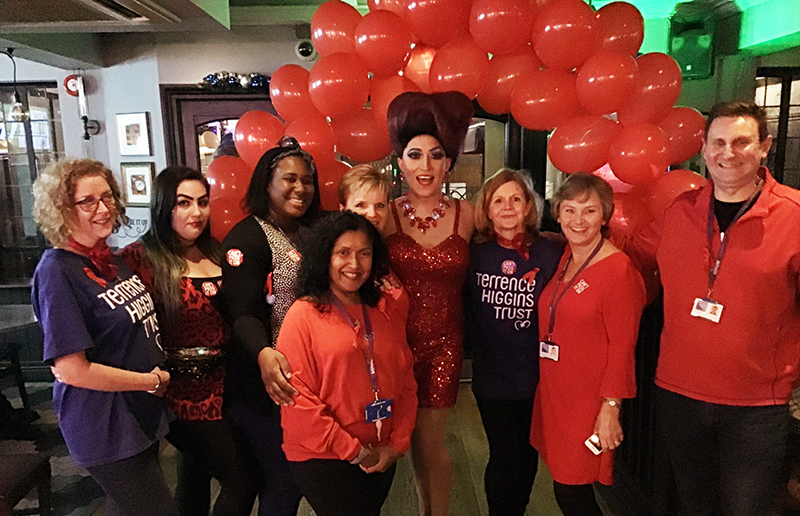 Across the UK, our regional offices worked with the community to put on events. Our Buckinghamshire team held a breaking stigma event on Saturday night in O'Neill's in High Wycombe. The night included a half-hour drama by local college students, a performance by drag queen Cherry Liquor and an appearance by Strictly Come Dancing's Brendan Cole.
In Dundee, our team of volunteers braved the cold to collect money in a festive City Square, while in London we sold red ribbons at a number of major tube stations.
Our supporters also worked tirelessly to raise money for us by putting on their own events. Many companies got involved, including a sponsored sleepathon at the Holiday Inn Colchester.
Matt Horwood, Terrence Higgins Trusts' outgoing Head of Media & PR, said: 'It's been a really successful World AIDS Day for us, and it's been brilliant to see Zero HIV come to life and resonate with so many people.'
You can still donate to support our work or pay in money raised at World AIDS Day events.