World AIDS Day Ribbon Walk 2021
Text
Join us for a very special winter walk In London or Brighton this December and together we can walk to end HIV transmission.
Register your interest for the World AIDS Day Ribbon Walk 2021 by filling in the form at the bottom of the page.
Eugene's World AIDS Day HIV History walk
Text
'In the midst of anxiety, panic disorder and addiction issues, I reached out to Terrence Higgins Trust for support and counselling. The support I received put me on the path I am on today.'
After being diagnosed with HIV in 2013, Eugene struggled with his mental health.
A dedicated volunteer since 2018, Eugene wants to give back. 'I've been fundraising so that others living with HIV can access the kind of help I received.
'I've learned a lot about the history of HIV through my volunteer work, and I want to share it with others.'
To raise awareness this World AIDS Day, Eugene took on a 28km HIV history walk in the shape of the World AIDS Day ribbon around London in December 2020.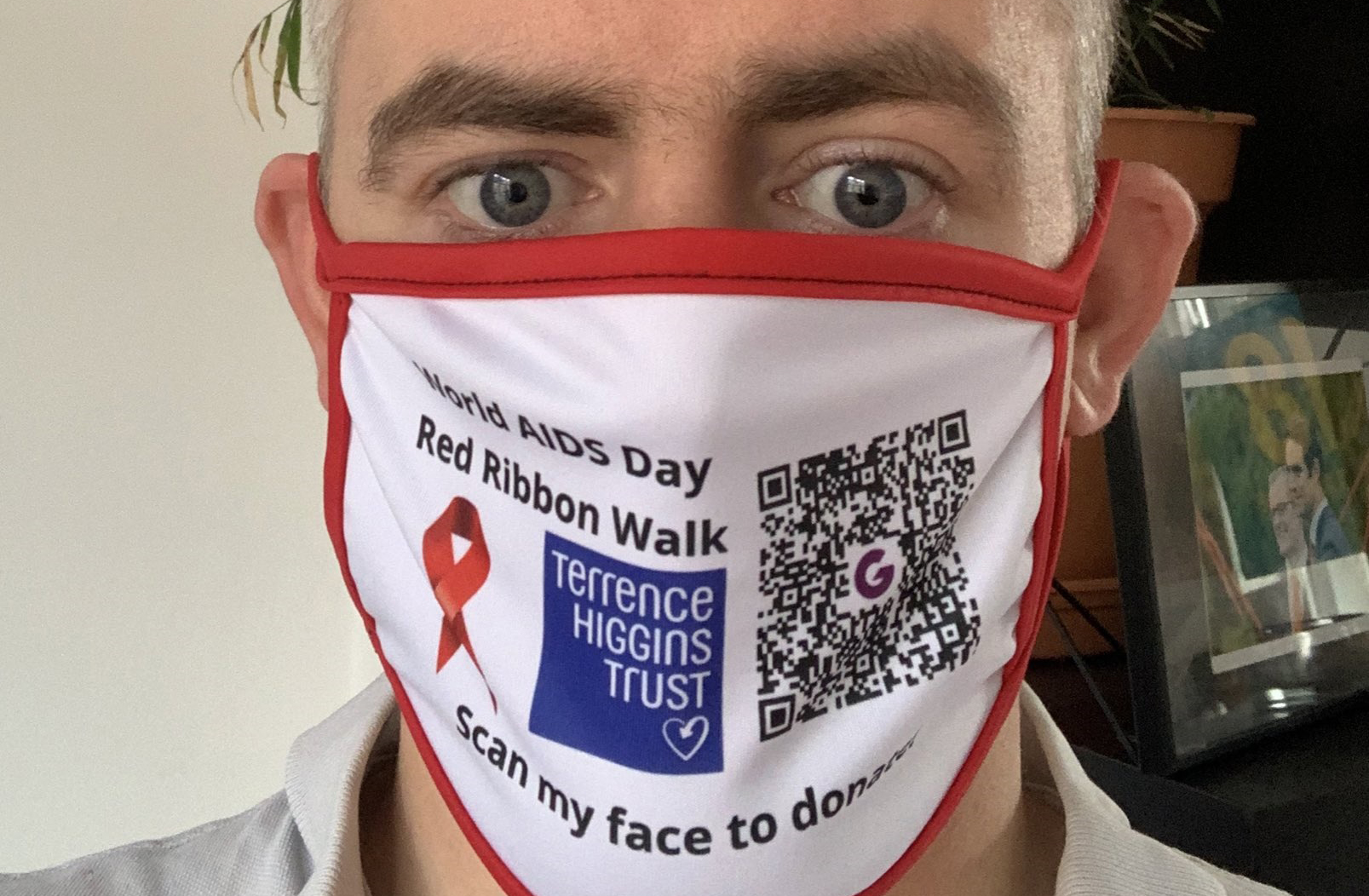 Eugene and his team managed to raise over £2,300 for us through sponsorships - how amazing! He has also cleverly created a custom facemask to wear during the walk, which features a QR code enabling passersby to safely scan and donate to his JustGiving page!
The walk took Eugene to 15 important landmarks in London's HIV history. These included 56 Dean Street, Old Compton Street and even our offices! He has created a video outlining each of these landmarks and why they're important.
We want to thank Eugene, not only for his fundraiser but for his commitment to sharing vital information about the history of HIV and accessible HIV services in London.
To get your copy of Eugene's HIV history walk, please email [email protected].