Content
Introduction by Dr Michael Brady
Text
This self-directed learning resource is for all healthcare professionals as well as anyone working with people living with HIV. It's organised in different sections so you can do whatever you have time for and revisit it if you'd like to explore anything in more detail. Some sections end with a quiz to test your knowledge.
We encourage you to use our feedback form to let us know how you get on and help us develop this training further.
Can't Pass It On and Undetectable = Untransmittable (U=U) mean that people living with HIV who are on effective treatment cannot pass the virus on to their sexual partners.
HIV treatment works by reducing the amount of the virus in the blood to 'undetectable' levels, which means they have an undetectable viral load.
The fact that an undetectable viral load means a zero risk of sexual transmission is an important public health message, alongside the fact that treatment means people living with HIV can live long and healthy lives. U=U helps to dismantle HIV stigma; promotes testing, encourages treatment and staying in care; and has the potential to transform the reproductive, sexual, social and personal lives of people living with HIV.
However, research has shown that healthcare professionals aren't always getting this message across to people living with HIV. This has a negative impact by perpetuating fears and anxiety about transmission risk.
On these pages you'll find the following subjects:
You can also access resources to train others about U=U and find resources for patients.
For our videos on 'the evidence supporting the U=U message' and 'dealing with difficult questions', you can find chapters within the video to help you quickly find the information you're looking for.
If you find these resources useful, please download our news article to share with your colleagues and spread the word.
Watch webinars on demand
Text
The importance of Can't Pass It On/Undetectable=Untransmittable (U=U) and how to discuss this with your patients
Original date: Monday 23 May 2022
Hosted by: HIV Prevention England
Ending HIV transmissions by 2030: the impact of HIV treatment as prevention
Original date: Monday 13 June 2022
Hosted by: Royal College of General Practitioners
Watch webinar (free registration required)
Your CPD
Text
You can download an editable Microsoft Word document below so you can create a log for your Continuing Professional Development (CPD), showing:
What you want to learn from this training course.
What you learnt that will help you in your practice.
What more you think you need to learn/would like to learn and how are you going to pursue that.
This document can be used as evidence of informal CPD hours. You can also use it as part of a reflective discussion with the rest of your team.
About this training
Text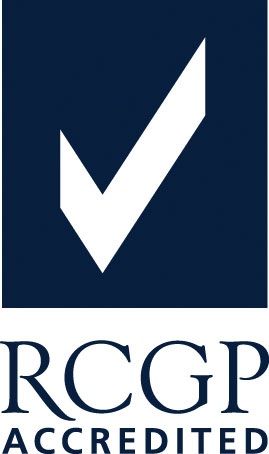 Contributors to this training include Professor Alison Rodger, Professor Chloe Orkin, Dr Michael Brady, Dr Mel Gardner and Bruce Richman.
This project has been supported with an educational grant via the Gilead UK and Ireland Fellowship Programme. The funders have not been involved in development or implementation of this resource.
The content in this training was last reviewed April 2023.