Content
Text
Today's figures published by the UK Health Security Agency (UKHSA) show there were 392,453 sexually transmitted infections (STIs) reported in England in 2022 – a 24% rise on the previous year.
Key statistics include:
50% increase in gonorrhoea since 2021.
24% increase in chlamydia since 2021.
15% increase in syphilis since 2021.
8% increase in number of consultations at sexual health services since 2021.
26% increase in STI diagnoses among young people aged 15 to 24 since 2021.
21% increase in chlamydia in young people despite no increase in testing among this group.
Richard Angell, Chief Executive of Terrence Higgins Trust, said: 'Ultimately, you get what you pay for. Today's significant rise in sexually transmitted infections is a worrying testament to the fact that there is no vision or ambition for improving sexual health in England. We've seen cuts where we need to see investment. This has reduced our sexual health services to a minimal disease management process. This cannot continue. If this were any other set of health conditions, there would be outcry and we'd see rapid action and much needed funding.
'Testing rates remain lower than pre-COVID, but the number of STIs being diagnosed are exceeding the high levels reported before the pandemic. In 2022, more than 1,000 STIs were diagnosed on average every day. Two years of social distancing resulted in a small drop in transmission rates but numbers are surging again because sexual health services and public health budgets have been cut to the bone.
'This was exacerbated and laid bare by last year's mpox outbreak, which left sexual health clinics in the most affected areas unable to provide HIV and STI testing, HIV prevention and access to contraception due to the displacement of these core and vital services. Until sexual health is properly resourced – with an appointment easier to access than at present – we won't see the number of STIs heading in the right direction.
Quote text

We need a long-term plan for turning this around, but currently there's not even a short-term vision.
Author thumbnail
Image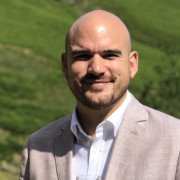 Text
'The 2022 data shows a jump in the most common STIs, including a 50% rise in gonorrhoea and 15% in syphilis. This is exacerbating health inequalities. For example, people of Black Caribbean ethnicity had the highest diagnosis rates of chlamydia, gonorrhoea, syphilis, trichomoniasis, and genital herpes.
'The number of STI diagnoses in gay and bisexual men increased in this period – rates of gonorrhoea increase 41% while syphilis saw a 13% rise and there is no plan to change this.
'Year after year the same groups are most impacted by STIs, including young people, gay and bisexual men, people living with HIV and those of Black Caribbean ethnicity. But nothing is being done to properly understand the impact of structural inequalities on poor sexual health, including racism, sexism, homophobia and transphobia. We need a long-term plan for turning this around, but currently there's not even a short-term vision.
'The Government urgently needs to set out what good looks like for sexual health. We've been waiting four years for Government's sexual and reproductive health action plan and this latest data must come as a wake-up call to inspire action.'