Content
Text
Today reassurance has come for the thousands currently sourcing HIV prevention pill PrEP (pre-exposure prophylaxis) online as a new study commissioned by HIV organisations Terrence Higgins Trust and PrEPster finds that samples from the six leading online suppliers are the real deal.
Following testing by scientists at Imperial College London, the 14 samples from the six main online suppliers of generic PrEP were found to contain what is necessary to prevent HIV infection. There was no evidence of fake or counterfeit PrEP in any of the samples bought online.
These findings are important as it's thought nearly half of PrEP users in England are accessing PrEP outside the NHS trial. When taken as prescribed, PrEP gives almost 100% protection against HIV.
The results will be presented at the HIV Drug Therapy Conference at Glasgow's SEC on Monday 29 October. 
Generic drugs are copies of brand-name drugs that have the same dosage and intended usage as the original drug. Generic PrEP can be bought online for between £20 and £30 a month.
The research is a collaboration between scientists at Imperial College London, HIV and sexual health charity Terrence Higgins Trust and community organisation PrEPster, which campaigns for wider PrEP access.
Drug samples were bought directly from online suppliers and care was taken to ensure those placing the orders were not known to the online suppliers as PrEP activists.
Text
PrEP is currently available in England as part of a three-year NHS England trial providing access to 10,000 people. However, within one year of starting, it has already had to be increased by 3,000 places (to 13,000) due a surge in demand. Almost 9,000 people are currently accessing PrEP via the trial with some of the busiest clinics now unable to provide PrEP to gay and bisexual men due to being oversubscribed.
This means people at risk of HIV are finding themselves unable to access this game-changing drug.
PrEP is available on the NHS in Scotland and via an uncapped study in Wales.
The drug from NHS England's three-year PrEP Impact Trial was also tested in the study, as well as a sample of Gilead's Truvada, which is the non-generic version of PrEP.
Last month, new figures from Public Health England showed a 17% drop in new HIV diagnoses in 2017, which is a 28% decline over two years. The drop among gay and bisexual men is even bigger, with a 31% drop in two years. 2016 saw the first decline in new diagnoses among gay and bisexual men since the very start of the HIV epidemic.
PrEP, alongside condoms, HIV testing and the rapid initiation of effective treatment for people living with HIV – which means the virus becomes undetectable in the blood more quickly and therefore can't be passed on – has played a key role in that progress. 
Will Nutland, co-founder of PrEPster, said: 'The data should offer further reassurance to those sourcing online PrEP in other parts of Europe, given that many of the supplies from the sellers are imported via the UK.
'This data builds on the existing results of therapeutic drug monitoring testing and offers additional and ongoing assurances about the quality and integrity of generic online PrEP being sold by six of the main suppliers.'
Quote text

This doesn't change the fact that NHS England must make PrEP routinely available to those who need it.
Author thumbnail
Image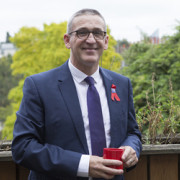 Text
Ian Green, Chief Executive at Terrence Higgins Trust, said: 'These results clearly show that the PrEP being privately sourced online from the main suppliers is fit for purpose and therefore, when taken as prescribed, highly effective at preventing HIV. Understandably, those considering ordering PrEP online have some concerns about what they are buying and hopefully this will act as further reassurance.
'But this doesn't change the fact that NHS England must make PrEP routinely available to those who need it. It's unacceptable that many trial sites on the Impact Trial are now unable to provide PrEP for gay and bisexual men as no-one should be denied a pill which can prevent HIV as we work toward reaching zero HIV transmissions in this country.'
Notes to editors
Methodology:
Drug samples were purchased directly from those online suppliers and care was taken to ensure that those buying the test purchases were not known to the online suppliers as PrEP activists.
Test purchases were made by a small number of volunteers who were asked to order specific brands of PrEP from specific sellers.
None of the online PrEP suppliers was informed that test purchases were taking place.
On delivery at Imperial, a member of PrEPster and (on two of three occasions) another member of Imperial staff opened the sealed bottles of samples, assigned a sample number to each sample, and decanted 10 pills from each sample into an unmarked lab container.
This process of 'blinding' ensured that the key lab scientist did not know which sample she was testing. She was not present in the room when the blinding process took place.
About PrEP
PrEP (pre-exposure prophylaxis) prevents people getting HIV and is almost 100% effective when taken as prescribed.
It provides protection to the many people who continue to be vulnerable to HIV, both in the UK and around the world. The drug has been proven to be highly cost-effective when measured against the cost of lifelong HIV treatment and care.
 
About Terrence Higgins Trust
Terrence Higgins Trust is the UK's leading HIV and sexual health charity, offering support, information and advice services for those living with HIV and affected by HIV or poor sexual health.
Our vision is a world where people with HIV live healthy lives free from prejudice and discrimination, and good sexual health is a right and reality for all.
 
About PrEPster
PrEPster is a grass-roots project that seeks to educate and agitate for PrEP in England and beyond. Founded in October 2015, PrEPster has been at the forefront of educating key communities about PrEP.