Content
Text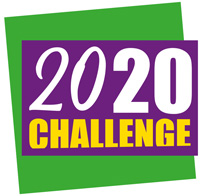 We spoke to Richard, one of our lovely supporters, who had loads of advice and inspiration for anyone wanting to take the 2020 Challenge to help people living with HIV.
I first heard about Terrence Higgins Trust when I first stepped into a gay bar at the age of 18 and saw a poster on the wall. I made friends with a couple of guys who worked for the charity, and my knowledge of the hard work and time they put aside for this amazing cause was truly inspirational.
In time, I had friends who were supported by Terrence Higgins Trust after being diagnosed as HIV positive and I just saw a transformation in them. Watching that journey is truly magical and my hat goes off to Terrence Higgins Trust!
I've now run the marathon and taken on the 2020 Challenge to support the hard work Terrence Higgins Trust do! Whether you run the marathon or find another way to take on the 2020 Challenge knowing you've helped make someone's life better, that's what life is about – helping each other!
Lockdown has been difficult for me and everyone else, so I thought why not use it to raise some money for this amazing cause? It certainly helped me with my mental health, having something to keep me motivated but also knowing that the money raised would go towards helping Terrence Higgins Trust through this pandemic. A small contribution for 20 days is nothing in the grand scheme of things...
Spreading the word is the key. Get out there and tell people what you are doing, but also show them why you're so passionate! If you can do this and touch the hearts of others, you're doing it right. Seeing people share your passion is amazing, just spice it up a bit and make it fun!
Remember that the 20-day challenge is temporary but will have a huge impact in supporting Terrence Higgins Trust. Motivation is key to any success, keep going and when one day is bad, the next day will be different and better! Some days were hard for me as it hurts, but it's also awesome knowing you've done it!