Content
Text
I'm so proud to launch our new campaign: 2030: HIV time's up. It wasn't long ago that a HIV diagnosis was a terminal one. In fact, more than 38 million people have been lost to HIV globally since the start of this epidemic. Mothers and fathers, brothers and sisters, sons and daughters. Friends and chosen family.
 
So many people, so greatly impacted by HIV. Perhaps, like me, you have first-hand experience of the deep loss I'm talking about.
 
But we're now – thankfully, brilliantly – in a very different place in the UK. Because, courtesy of all the incredible medical progress in HIV, we have our eyes firmly set on ending new HIV cases by 2030. As the charity's new and very proud Chief Executive, I couldn't be more motivated to work with our passionate supporters to make this goal a reality.
 
We've been talking about ending new HIV cases by the end of the decade for a number of years now, with Westminster, Holyrood and Cardiff Bay governments committing to this target as national aspirations. We will never, ever get desensitised to how truly life-changing achieving the 2030 target will be.
Quote text

We won't do this by accident and we won't do this without your help. This fight is urgent and we need your help now.
Author thumbnail
Image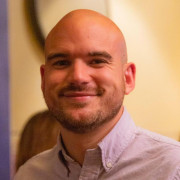 Text
From where we were in the 1980s and 90s, with your help we can end new HIV cases in the UK – and we can do it without a vaccine or cure. We can stop anyone else from sitting nervously in a plastic chair in a sexual health clinic and receiving that life-changing diagnosis. We can put a stop to a 40-year epidemic. We could be the first country in the world to reach this milestone.
 
This comes with a warning though: it is possible but not probable.
We won't do this by accident and we won't do this without your help. This fight is urgent and we need your help now.
 
Yes, brilliant and innovative work is happening. But we need to do more, more quickly and in more places.
 
The opportunity is there because we have incredible tools to prevent HIV transmission. There's the HIV prevention pill PrEP, there's quick and easy access to HIV testing, there's condoms, there's the life-changing fact that someone living with HIV and on effective treatment can't pass it on to their partners. We have all the tools.
 
And we can do more to maximise all this incredible progress. We need to urgently expand the highly successful opt-out testing programme from London, Brighton and Manchester to the additional 32 areas where HIV prevalence is high. We need to make PrEP available outside of sexual health clinics for more people to access other than gay and bisexual men. We need to ensure people who have been diagnosed remain engaged in the care of an HIV clinic, are supported, and on treatment.
 
And we can't do it without you. Your support, your activism, your marathon running, your panel discussions, your red ribbon selling, your brownie baking – it's all absolutely crucial to ensuring Terrence Higgins Trust remains the force we need to be to get the job done and hold the Government's feet to the fire.
 
In a couple of months, I'm going to be taking on Snowdon as part of Tackle HIV's three peak challenge alongside our Head of Cymru Rhys Goode and our patron Gareth Thomas CBE. While Christine Neubeiser, who's in charge of generating income to fund our work, is taking on Ben Nevis.
For this challenge, we're setting ourselves the target of raising £2,030 – we will use that goal, which is so central to our work, to motivate us every step of the way. We hope that many of you will join us in raising that sum time and again, over and over, in as many creative ways as possible. We need to raise £9 million to achieve this goal. Every £20.30 Direct Debit and every £2,030 raised brings us closer to our goal of raising £9 million to make the 2030 aim a reality.
 
To not achieve the 2030 goal to end new HIV cases when it would mean so much to so many – and it's so achievable – would be unforgivable. And that's not happening on my watch because we're calling time on HIV transmission in the UK. Time's up.
Richard Angell is Chief Executive of Terrence Higgins Trust.