Content
Text
In a stark contrast to our media, we're focusing on the amazing contribution of trans and non-binary activists to the cause of HIV and good sexual health. These individuals are key parts of our history and represent many more on whose shoulders we stand. Their example shows a way forward, a future that is trans inclusive.
Trans people have always been a fundamental part of HIV history and continue to be staunch allies in the fight for progress today.
Michelle Ross is an activist who supported our charity's helpline for 27 years from 1988. Michelle was there for people who had just been diagnosed, or worried about their health or those supporting a loved one who was living with HIV. Michelle went on to set up CliniQ, the UK's first sexual health and wellbeing service for and by trans people which has provided crucial support for the community for over a decade.
Text
American author and activist Lou Sullivan (1951-1991) was a gay trans man who dedicated his life campaigning for his identity to be legally recognised at a time when people were only able to medically transition if they were heterosexual. Lou was repeatedly denied access to gender affirming healthcare until 1979, when he found doctors and therapists who finally prescribed him testosterone. Lou was diagnosed with HIV in 1986 and famously wrote in his diaries, "I took a certain pleasure in informing the gender clinic that even though their program told me I could not live as a Gay man, it looks like I'm going to die like one." He died of AIDS-related illnesses on 2 March 1991 at just 39.[i]
Marsha P Johnson (1945-1992) was an American Black trans woman, self-identified drag queen and activist. She helped found STAR, one of the US's first safe spaces for trans and homeless youth. She was a well-respected organiser and marshal of ACT UP, which became one of the biggest movements to call for action on HIV and AIDS. In 1990, Marsha was diagnosed with HIV and spoke publicly about it to fight stigma. On July 6, 1992, Marsha's body was found in the Hudson River. While her death was ruled a suicide by police, people who knew her and were close to her insisted she was murdered.[ii]
Connie Norman (1949-1996) was a trans woman living with HIV and a leader in ACT UP in Los Angeles. Connie campaigned relentlessly and demanded more funding and research around HIV when governments across the world were slow to act and looked away. You can find out more about her life from the documentary 'AIDS Diva: The Legend of Connie Norman'. Connie died from AIDS-related illnesses age 46, on 15 July 1996. At the time, ACT UP said she was "murdered by AIDS and killed by government neglect" and inaction on HIV.[iii][iv]
Trans people have been some of the loudest voices in the fight against HIV. Terrence Higgins Trust is committed to doing everything we can to ensure trans people are not left behind as we work to end new cases of HIV by 2030 and ensure sexual and reproductive health is the national priority it deserves to be.
For too long, trans sexual health has been neglected, with trans, non-binary and gender diverse people often being left out of mainstream sexual health information. It's vital that all HIV and sexual health services, without exception, sensitively and effectively provide care for all trans people.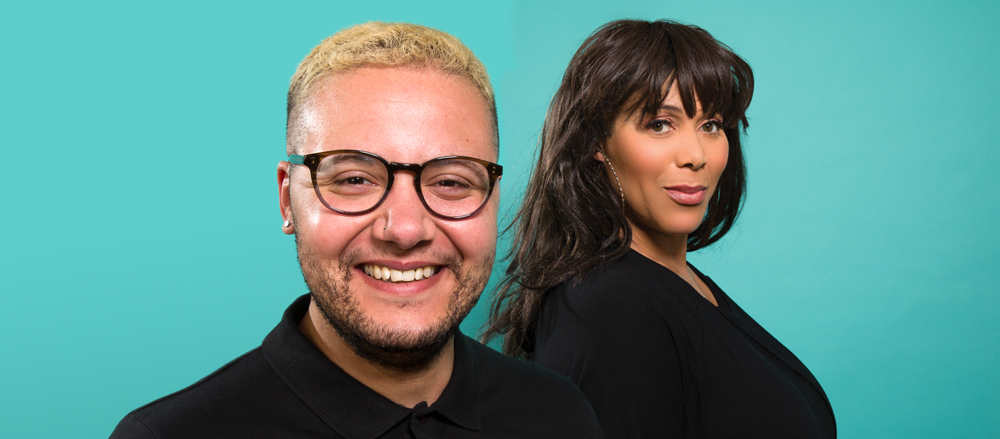 In 2021, our charity launched a sexual health resource for trans, non-binary and gender diverse people which was developed, co-produced and peer-reviewed by over 200 people from trans communities. Contributors include our Medical Director, Dr Kate Nambiar, Rory Finn who is a Health Promotion Specialist in our Brighton team, and singer, actress and LGBT+ activist Mz Kimberley. Speaking about the resources, Dr Kate Nambiar said: "It's important that people who are trans and gender diverse have clear and relevant information so they can feel empowered to feel safe and have a really great sex life."
We have a proud history of responding to the sexual health needs of trans people and will continue doing so in partnership with trans, non-binary and gender diverse people. Because tackling transphobia, alongside other forms of discrimination, is vital in achieving our mission of ending new HIV cases by 2030.