Content
Make a donation in someone's name
Text
Making a donation in the name of someone you have lost is a very special way to remember your loved one.
Red Ribbon Tribute Funds
Text
Over the years, many people have donated to us in memory of a loved one, so we set up Red Ribbon Funds. This online page in honour of your loved one can become a place of comfort to visit any time or place, in order to help you remember and reflect. People can donate, write messages, light candles and share their favourite pictures and memories. 
Once you have set up a fund, any gifts made in memory of your loved one can be recorded on their fund. This is through both online and offline donations, which are sent directly too us, so you can watch the fund grow, knowing how much those meaningful gifts are helping to support people living with and affected by HIV. 
See some Red Ribbon Funds which have been set up:
Quote text

Friends and family are always happy to make a contribution when we ask them - they still remember Johnny with his sharp mind and quick wit. They know that there is no better way to show their love for Johnny than to support the great work of Terrence Higgins Trust.
Red Ribbon trees
Text
Once your Fund reaches £5,000, you can dedicate a tree in memory of your loved one in a choice of woodlands around the UK, through The Woodland Trust. You will be given a welcome pack which will show you the area of woodland where your tree is dedicated so that you can visit it with friends and family.
Funeral and memorial collections
Text
You can also send donations in lieu of flowers collected at funerals and memorial services.
This is an incredibly touching way to help raise money for Terrence Higgins Trust allowing us to continue our vital work and ensuring a lasting legacy in memory of your loved one. 
Please send any cheques, made payable to Terrence Higgins Trust, from funeral or memorial collections, to:
Supporter Care Team
Terrence Higgins Trust
439 Caledonian Road
London
N7 9BG
GriefChat
Text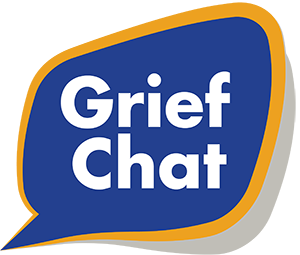 We know that no-one can understand exactly what your loss feels like to you. But we do understand that it's sometimes easier to talk to someone outside of your friends and family about grief and the impact of bereavement of your life.
GriefChat was created by bereavement experts, offering a place where you can chat directly to a specially trained bereavement counsellor. GriefChat counsellors are experienced in supporting bereaved people and will listen to your story, explore how your grief is affecting you and help you to find any additional support you might need. 
GriefChat is a completely free service and is available Monday-Friday, 9am-9pm or by email out of these hours.
Please note that GriefChat is an independent service and the link below will take you to an external site.
Get in touch
Text
For more information about Red Ribbon Funds or funeral collections please contact our Supporter Care team on 020 7812 1612 or email [email protected].