Content
Text
Since 2013, the annual London Bowie charity event has raised nearly £35,000 to support people affected by HIV.
Before he passed away in 2016, David Bowie himself supported the event by donating signed memorabilia and writing a personal message to those attending. 
The event was started after a group of Bowie fans decided to pay tribute to their friend who passed away from an AIDS-related illness in 2012. James Hyde was diagnosed with HIV in 1985 and wrote a book about his diagnosis titled Up the Hill Backwards, named after a Bowie song. Following the publication of the book, David Bowie wrote to James and dedicated a song to him during one of his concerts.
Bowie was an active supporter in the global efforts to end HIV and support those affected by the virus.
The annual event, which is organised by friends Liz Cooper and Francesca Shashkova, features live music with bands playing some of Bowie's greatest hits.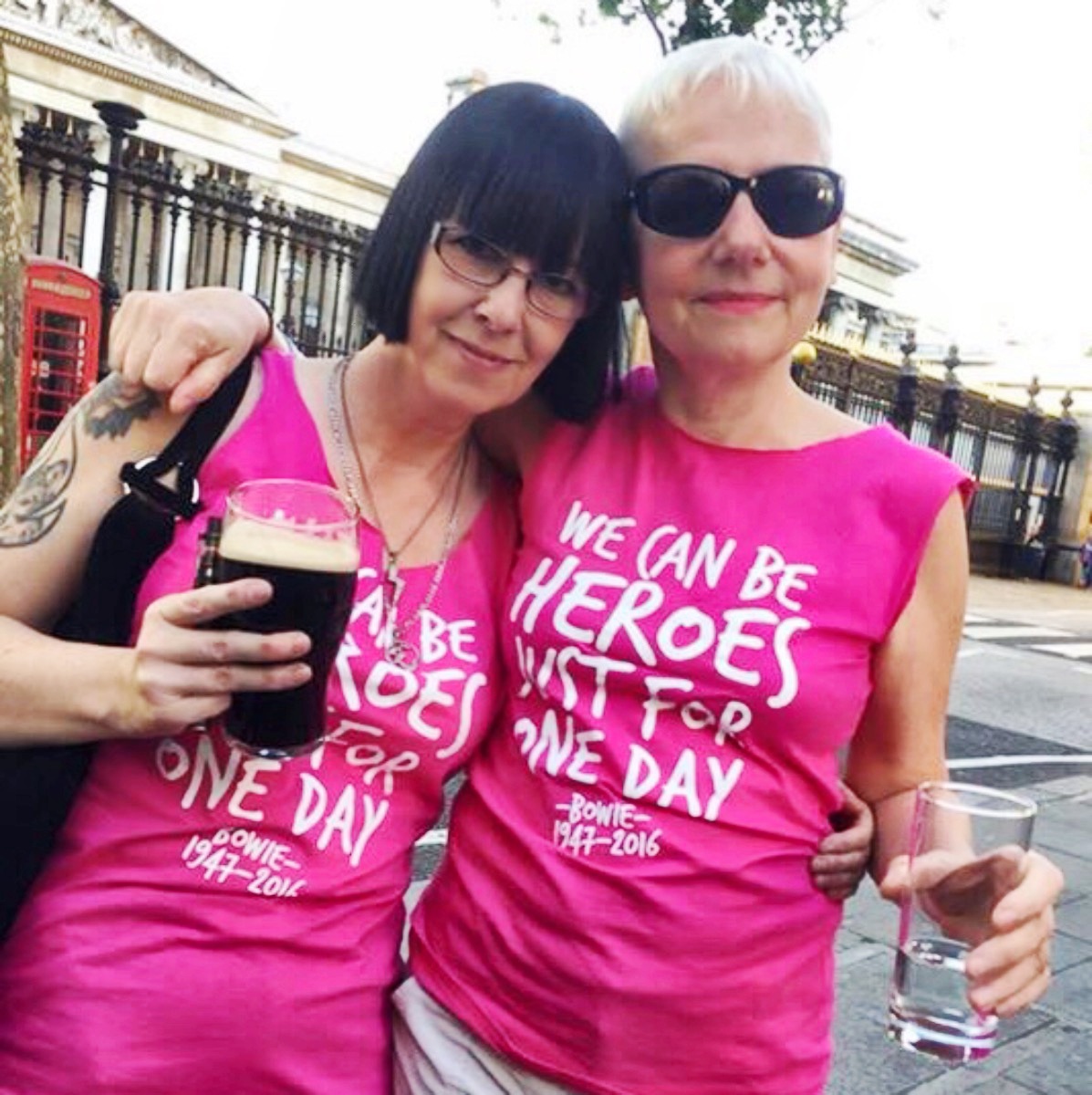 Liz Cooper said: 'We are so proud to be once again raising money for Terrence Higgins Trust by remembering our dear friend Jim and paying tribute to the work of the legendary David Bowie. After his HIV diagnosis, Jim shared his experience through the poetry and gave love and hope to so many people.
'This year we are hoping to raise even more money to support people affected by HIV across the UK. It's remarkable that we are now in the position where we can look to end new HIV transmissions and every penny raised at this year's event will go towards making that a reality.'
This year's event is taking place on Saturday 29 June in central London. Tickets can be purchased online at the London Bowie event website.
Inspired to raise money for us? We've got lots of ideas on how to organise your own event.