Content
Text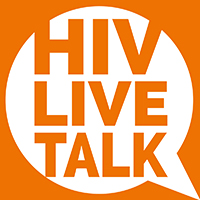 HIV Live Talk is a series of four events that will explore themes related to living well with HIV as we grow older.
Over the next five months, we'll host talks and discussions in four different cities that people can attend in person or through livestreaming. Each event will be recorded and then shared online.
Although the themes are related to growing older with HIV, the events are open to anyone who wishes to attend, regardless of age.
We invite HIV organisations, peer support groups or any other interested parties to get involved by hosting their own events at which the talks can be livestreamed. 
The four events are as follows:
Brighton: Quality of life for people living with HIV - Thursday 21 November 2019
London: Living with HIV and other long term conditions - Tuesday 21 January 2020
Manchester: What do we know about HIV and Ageing - Thursday 27 February 2020
Glasgow: Mental Health, loneliness and social isolation - Thursday 26 March 2020
Find out the most up-to-date information and how to book on the our HIV Live Talk page.
You can also email us at [email protected] with any questions you may have or to be added to the mailing list for further communications.