Content
Sarah's story
Text
Sarah started volunteering recently in our Brighton and Hove office as a Welfare Rights Advisor and for one of our Ribbon Walks.
'Having come from a relatively privileged background, before starting with the welfare rights department I had very little knowledge surrounding the benefits system or those that are dependent on it.
'Working here has been an eye-opening experience, not only in the deficiencies of that benefit system, but in the hardships of those who looked to the state for support. This was an opportunity that I sought out as part of my course, and since then has evolved into a highly rewarding part of my week.'
When asked what she would say to someone interested in volunteering with us, Sarah was quick to address a common worry – time commitment. We all have busy lives, and it can be difficult to see where we would find the time to dedicate to volunteering. However, what I have discovered is that the "micro-volunteer" option that is available negates that.
'Signing up to volunteer at certain events if and when you have time would be a great option for those that are worried about this time commitment. The vast range of services that Terrence Higgins Trust supplies are super important to a lot of people, and you would be doing an immense amount of good by offering whatever support you can to the organisation.'
Quote text

The support I receive from Terrence Higgins Trust is brilliant.
Author thumbnail
Image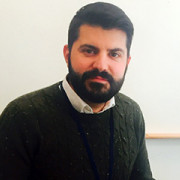 Martyn's story
Text
Martin has been volunteering as a Work Positive mentor in London for almost three years. The aim of the Work Positive programme is to help people living with HIV, who are unemployed, return to work. 
'My main responsibility is to support my mentee in their work placement, as well as providing an impartial perspective and guidance on all matters work related. This includes dealing with workplace situations, writing a CV, completing application forms and preparing for interviews.
'I spent a lot of time researching volunteering opportunities and Terrence Higgins Trust provided one where I can fully use my skills and experiences, while fitting in with my other commitments.
'This role also means I can make a difference supporting a cause I'm passionate about. I know several people who live with HIV, and I've witnessed the stigma and isolation that can result from having a positive status. 
'I work with my mentee to meet up at a regular time and place convenient for us both, so that we can both commit to the programme. They have progressed massively since the start of the programme and has recently secured paid employment. It genuinely feels like a new chapter for them and the difference it will make is huge.
'The support from Terrence Higgins Trust is brilliant and has meant I've found volunteering a really easy process. It's something I hope to do for many years to come.'
Paul's story
Text
Paul is one of our volunteer receptionists. His volunteering journey began after years of hearing stories about people living with HIV but not being able to access support or information.
'I was born in the 70s, so when HIV broke in the 80s, that was my teenage years.
'I remember the fear that was spread and the negativity that surrounded HIV. And actually, I can't remember HIV being spoken of back then, so it was hard to understand any more than that it could kill you. I knew Terrence Higgins Trust supported people with HIV, and I wanted to join to educate myself and help the cause.'
And Paul emphasised the importance of keeping an open mind and not letting doubts hold you back from volunteering. 'It's great fun, and you are surrounded by great people, and it feels good to be able to help people. It's also nice to be able to chat to all of the different people that come in – after a few minutes you can see them relax and you can really see the impact you can have on making someone's experience a good one.
'It's great to know there is this safe space for people. I may not have a long interaction with people, but it's an important one and I really enjoy it.'
Text
Inspired by our amazing volunteers? From outreach to advice and counselling, office administration to public speaking and fundraising, we have a role to suit your skills and availability.
In return, you'll meet new people, learn about and feed into our projects, update your skills, enhance your CV, and help us to deliver high-quality HIV and sexual health services.
Text
Ese
Ese was one of our Positive Voices speakers, using this role to share his story of living with HIV and how his life has changed since being diagnosed.
He previously told us: 'I'm able to educate people on what it means to live with HIV in 2021 and challenge the stigma that people may have towards HIV. It means a lot to me to be able to help in this way.
'Around the time when I started to coming to terms with my HIV diagnosis and sexuality, after seeking counselling, I was looking for an opportunity to share this new lease of life that I had with people.'
And what would Ese say to someone interested in volunteering with us? 'I think the most important thing I would say is that you don't have to wait for all of the pieces to fit together, just get in touch and do it. You won't know how much it can benefit you until you start, so just start!
'The thing that has been most significant is that the volunteer community is also a family community for me. They are there to support you. Being away from my home and my family it has been amazing to get the support from them to help me get where I am.'
Quote text

It's amazing to know that I am able to make such a difference.
Author thumbnail
Image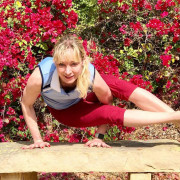 Text
Sabrina
'I've thoroughly enjoyed my time volunteering as a yoga teacher. I especially enjoy it when yogis come to me after class or the following week and tell me how much they enjoy the yoga, that I helped them relax or sleep better or ease tightness or pain. It's amazing to know that I am able to make such positive difference in someone's life.'
Tam
'Being part of an organisation that supports people living with or affected by HIV is really important to me. It has helped me in my personal journey while recovering from substance misuse. It has also helped me deal with the loss and anxiety I have felt as a result of friends and those dear to me being directly infected or affected with/by HIV and other blood-borne viruses.'
Sofie
'The best things about volunteering are getting the opportunity to meet new people, and finding new and interesting ways to have open discussions about HIV and sexual health. Sex is one of the most natural things in this world but it just happens to be something that many people are uncomfortable talking about.'