Content
Text
Positive Voices consists of a team of volunteers who provide informative talks and education sessions to education, corporate, public sector and other audiences about their personal experiences of living with HIV.
Our trained speakers cover HIV prevention and safer sex messages and share their own experiences of living with HIV.
We can deliver talks in person, online or using a hybrid model.
Text
HIV can affect anyone. 106,890 people are living with HIV in the UK (as of 2019), with 5,150 of these unaware that they have HIV.
Knowledge of HIV is often based on the AIDS crisis in the 1980s and 1990s rather than the realities of living with HIV in the 21st century.
Outdated information can mean people living with HIV can face prejudice and discrimination in educational settings, in the workplace and from their family and friends.
How it works
Text
Please complete our online booking form below to request a Positive Voices speaker.
For more information, please email [email protected].
Positive Voices provides this service at no cost to school groups and community organisations.
For corporate workplaces, please see our page on Positive Voices for workplaces for details on our fees.
Volunteering with Positive Voices
Quote text

Positive Voices fitted wonderfully into our PSHE programme. The speaker was so engaging and charismatic, and delivered such a powerful message to our pupils.
Author thumbnail
Image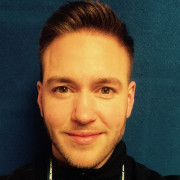 Quote text

We've been working on reducing the stigma around HIV, but hearing the message directly from people living with HIV creates a huge impact. Staff came up to us after the event to say how great the speakers were.
London HIV Ambassador Programme